Bar Fuel is a Nic Salt balanced perfectly at a 50:50 PG/VG, available in 20/10mg nicotine strengths and bursting with 10 incredible flavours from fruity complex medley's to family favourites.
As innovators in the vape industry we are on a mission to move to a more sustainable way of vaping and this has been central to the research and development of Bar Fuel.
By simply switching from disposable vapes to refillables, and 1 bottle of Bar Fuel being equal to 5 disposables, it's a much more environmentally conscious approach, a great way to lower your costs and most importantly choose a quality e-liquid that suits your needs. 
We're looking forward to seeing how Bar Fuel is received by our business partners and consumers alike!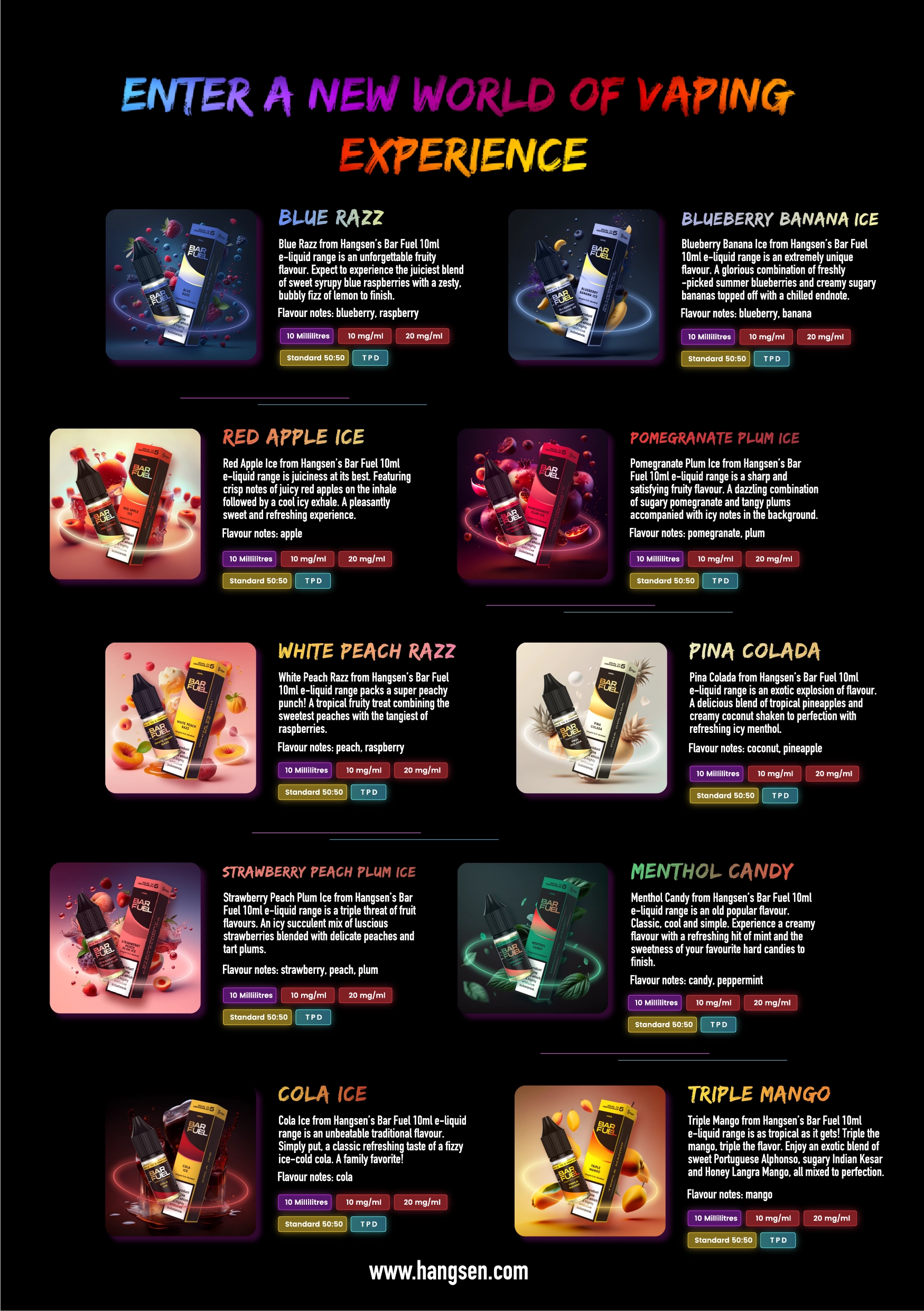 Want to learn more about Bar Fuel? Interested in stocking Bar Fuel or collaborating with us? 
Want to see Bar Fuel live? Catch us at the Vaper Expo 2023, Birmingham, UK
Want to provide feedback? Please visit our instagram @barfuelvape or @barfuelvape_es as we'd love to hear from you.